Ahhhh!  Where has the time gone. I really thought I'd be better at this blogging thing. Ha. Wrong!  We went to Vegas and then Florida, I'm back so hope to start up with my blog a bit more!
I think the day I found out I was pregnant, Dusko, my husband, was like, YES!  We can go to Disneyworld!!!  I cringed. The thought of ALL the people, strollers, public restrooms, the Florida heat. The amount of money it costs to go to the biggest money pit in the world!!!  The list goes on. Well, fast forward to February in Chicago, I really needed an escape to somewhere warm, anywhere with sunshine. So naturally when I found out my parents would be in Florida, I told Dusko we can go and we will stop at Disney first!!  Woo Hoo!  Really I'm thinking our son is 10 months old and this is so dumb-he won't remember any of it!!!  But it worked!  We booked our Florida Adventure. #maxexploresflorida
All of a sudden I found myself getting excited to see the Big Mouse. Off to The Magic Kindgom we went!  And I have to say, I don't care how old you are there is something magical about that place. It's so clean, a little vintage now, and just magical???!
 As we walked through the park, Maxwell was just in awe looking at everything, and I was reminiscing about my childhood-the trips I had taken to Disney!  One of my favorite trips to Disney, I was in 7th grade???  Megan correct me if you choose!  I can't remember all the details. We walked around that place like we owned it. Ha!  I think that trip was on the top of my mind because Megan's father and mother took us. Her father passed away unexpectedly not too long ago. He was a great man full of knowledge and wisdom!
I'm not sure what Dusko was thinking as we strolled through but he was definitely geeked out about Max meeting the characters. Turns out this was fun too!  He screamed so much when he met most of them, especially Mickey!  Turns out it was kind of cute to have someone throw their arms and cry that they want you so badly. It was kind of a sweet mom moment, to know that they just want you.
I'm a shopper, so naturally we had to get in costume too!  Vintage Mickey ears for the boys, and Minnie ears for mom!  Minnie was always my favorite as a child. I guess because I'm a girl and she wears a polka dot dress!!!  That's pretty awesome. About 5.5 hours into our adventures, it stated pouring rain. In Florida. Turns out it was time to go home anyways!  I'm really glad we went and if you are on the fence just because you child is so young. It's still fun for mom and dad!  Definitely a trip I will cherish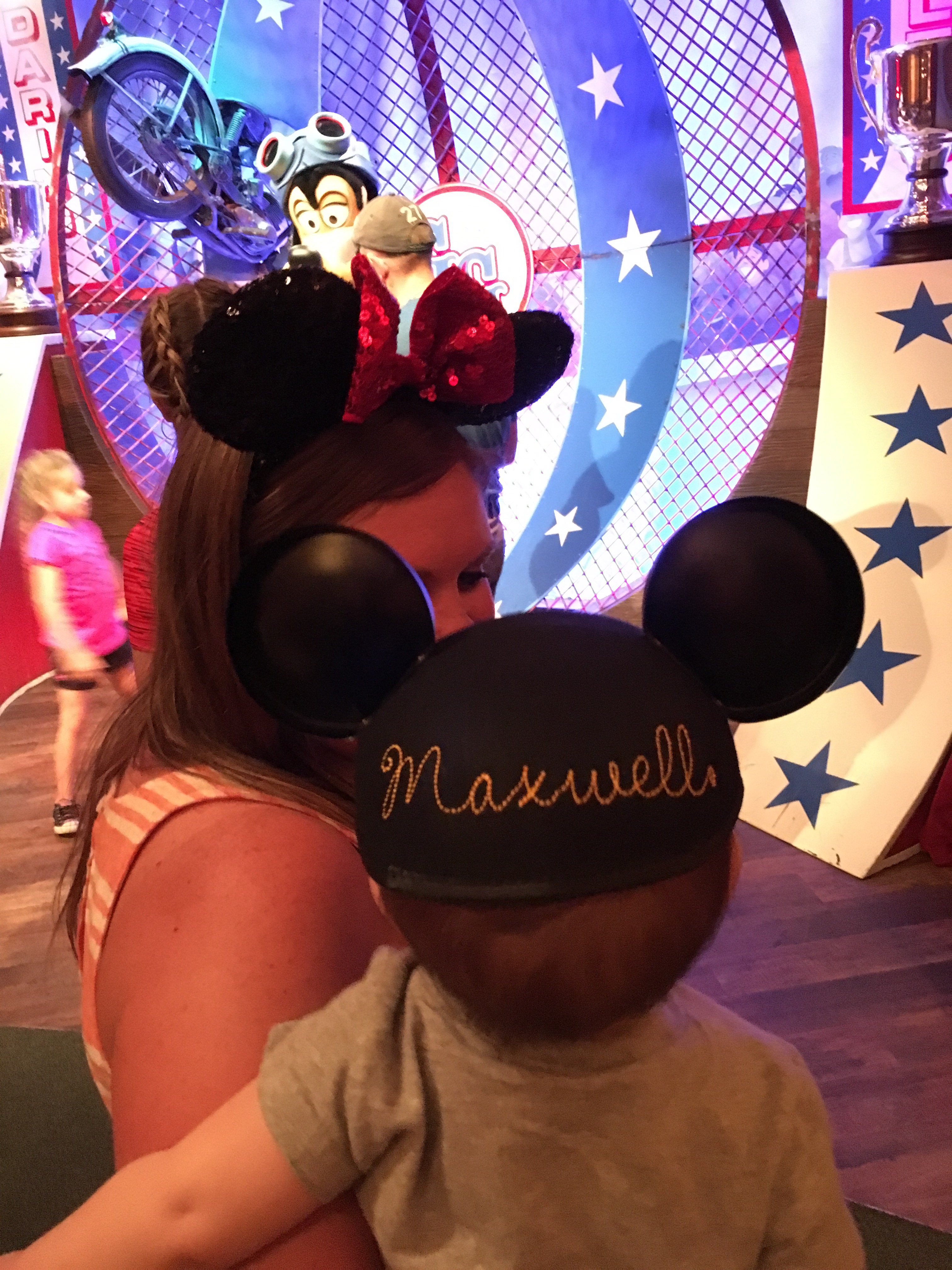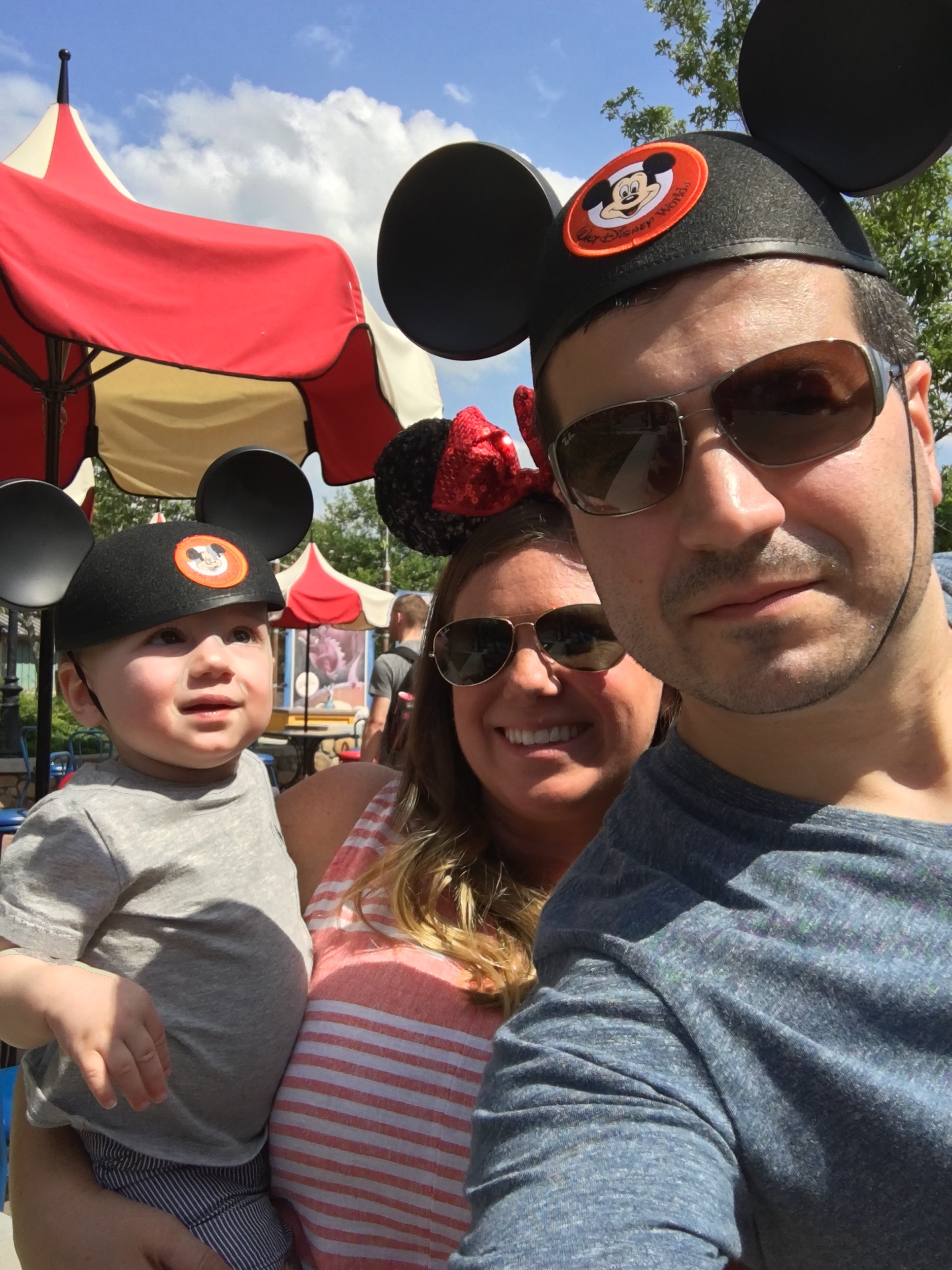 for a lifetime ❤️❤️❤️.