So basically this Gift Guide is my Christmas List!  haha, jk…but for real, I want it ALL!!!!  And GREAT news, everything except 2 items are UNDER $50!!!  And the 2 items that aren't, I am VERY confident you can get on SALE!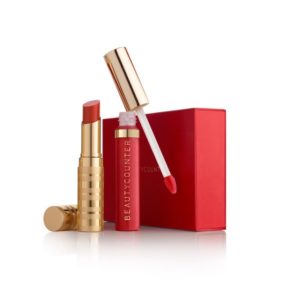 Beautycounter's Poppy Lip Duo, I mean is this Limited Edition Texas Poppy even a question?!?!?!? For $38 you get a lip sheer and a gloss.  BONUS, they smell like peppermint for the holidays❤️.
Anthropologie's Updated Gold and White Monogram coffee mug!  I mean, C O F F E E is life?  Right!?!?!?  Hint, hint: If you are invited to my holiday party you just might be receiving one!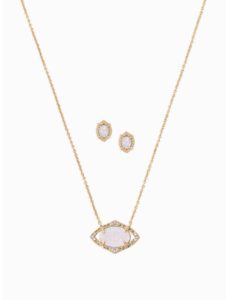 This Charlotte Pendant Duo from Stella & Dot is a MUST gift or get (yourself) this Holiday season!  It comes in other colors but I am loving this neutral shade.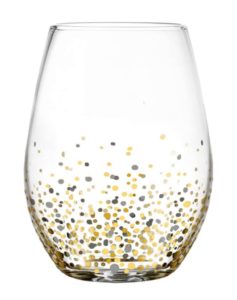 Who doesn't love wine, and a festive glass just adds the cherry on TOP!  I love the mixing of metals and really these scream holiday gathering or New Years Eve, etc!
So, the secrets out on these velvet mules….I already OWN them and LOVE them.  My girl Lauren Conrad designed them for Kohl's.  They are comfortable and adorable!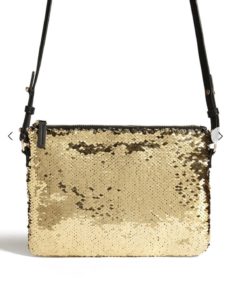 Sequin Crossbody:  This Mermaid Sequin pattern is something you will start to see everywhere if you haven't already!  It is so fun, trendy, dressy, festive, you name it!  I LOVE this not so expensive version from F21.  Being a stay at home mom, I don't love to spend a lot of money on something that I know I may only use once or twice, so here you go!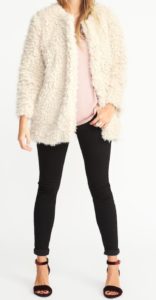 Faux Fur:  OMG, Old Navy Style R I G H T here!!!  I used to work for old navy for 10 years, so it will always have a place in my heart.  I mean, don't count on it for the quality, but for a trendy holiday piece!  YES!!!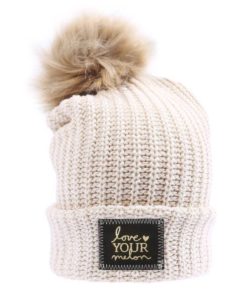 Love your MELON: I LOVE to wear hats of all kinds, but especially winter hats, they are so practical!  If you don't already know, Love your melon gives a beanie to a child with cancer everytime they sell a hat.  Hat's off to them!  That's amazing:)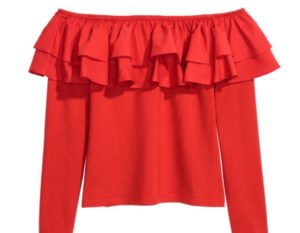 Off the Shoulder Holiday Top: First of all, this top is only $12.99, so you better click this link REAL fast!  Even if you never wear it, who cares?  lol, really you should wear it!  But thanks to H&M for making fashion affordable!
Happy Shopping Friends!  Hoping to keep posting fun gift guides over the next couple of months, so comment below and let me know if you like them!
XOXO,
Lissa